How God Sent His Word to an Iraqi Interpreter (Christianity Today)
'I just want to go home': German Teenager Who Joined Isis Speaks of Regrets (The Guardian)
Hugh Freeze and the Peril of Public Faith (The Gospel Coalition)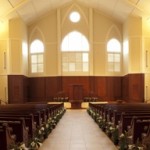 A Brief History of the Altar Call (Evangelical History)
Why Did Jesus Need the Holy Spirit? (Reformation 21)
The Church of England's Nietzschean Proposal (First Things)
Haddon Robinson (1931-2017) (DashHouse)

*News stories and editorials on this page do not necessarily represent the views of the BibleMesh editorial board. BibleMesh cannot control objectionable advertising on news sites.