Recently, I reread the book of Numbers, but this time in one sitting. What struck me the most was its talk of murmuring, and I started to look for other occurrences of that practice in the Bible. Sure enough, I found them elsewhere in Old Testament Law, Prophets, and Writings, as well the New Testament Gospels and Epistles. Some translate the Hebrew and Greek words as "complaining" or "grumbling," but the phenomenon is essentially the same.1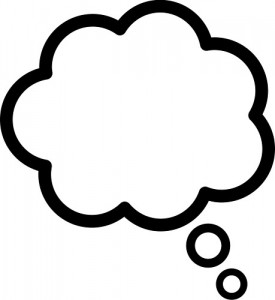 So what are we to make of murmuring? Is it good or bad? Well, in the biblical context, it depends. In Exodus 16, we read that the children of Israel were expressing displeasure at their desert diet, comparing it unfavorably with what they had in Egypt. In response, God didn't destroy them for their ingratitude. Rather, in verse 12, He told Moses, "I have heard the grumbling (telenoth) of the people of Israel. Say to them, 'At twilight you shall eat meat, and in the morning you shall be filled with bread. Then you shall know that I am the Lord your God.'" Instead of punishing them, He gave them manna and quail. Granted, He wasn't pleased with their subsequent mishandling of the bounty, but at least His initial response was accommodating.
Sometimes, murmuring is a wakeup call for church leaders. We read in Acts 6:1 that, as the young church was growing, "a complaint (goggusmos) by the Hellenists arose against the Hebrews because their widows were being neglected in the daily distribution." In response the Twelve chose seven men, including Stephen, to tend to this problem, and the results were great.
Still, the overwhelming witness of Scripture is that murmuring is toxic and seditious. Numbers 14 is a particularly pointed example. After the people balked at entering the Promised Land, despite the positive report of Joshua and Caleb, the Lord brought down the hammer of judgment. He asked Moses and Aaron rhetorically, "How long shall I bear with this evil congregation, which murmur against me? I have heard the murmurings of the children of Israel, which they murmur against me." And then He instructed them to tell the people, "Your carcasses shall fall in this wilderness; and all that were numbered of you, according to your whole number, from twenty years old and upward which have murmured against me."
So while there is a place to express dissatisfaction with church affairs, murmurers must be very careful that their dissent is holy and not merely peevish. Furthermore, they should ask themselves whether their complaints are cowardly and gossipy, fomenting insurrection without respectful, face-to-face expression of concern to the allegedly offending party. To express such unholy dissent is to join the rogues' gallery of murmuring Pharisees in Luke 15 and 19, or the Philippians to whom Paul had to write, in Philippians 2:14, "Do all things without grumbling . . ."
When we think of grave sins, our minds more readily turn to murder, larceny, adultery, and such, but we mustn't miss the offense in murmuring. Grumbling may have a righteous source, as when a pastor doesn't do much or when what he does is unscriptural, including his preaching. But there are honorable ways to deal with frustration (see Matthew 18), and when we initiate or join in a chorus of unhappy talk, we likely displease the Lord.
————————————-
Endnotes:
1 The word in Numbers appears as "murmur" in the KJV and RSV, as "grumble" in the NIV and ESV, and as "complain" in the HCSB and GNT.
Though the Hebrew words for such crankiness (lun, telenoth, ragan) sound a little punchy, the English word "murmur" builds on the sound of a chorus of discontented voices, the sort you hear in a movie when some disturbing news hits the crowd and they turn to each other expressing dismay in a torrent of indistinct utterances
The NT Greek word which translates as "murmur" (and "complain" and "grumble") also partakes of onomatopoeia, pronunciation mirroring the real thing (as in "boom" and "crackle"). It's gogguzo, reflecting the hurly-burly of contentious conversation or the surge of unhappy chatter in a gaggle of observers (the word "gaggle" going back to the noise a "herd/flock" of geese makes).