Postgraduate Certificate in Biblical Greek
Earn a Postgraduate Certificate in Biblical Greek from Union Theological College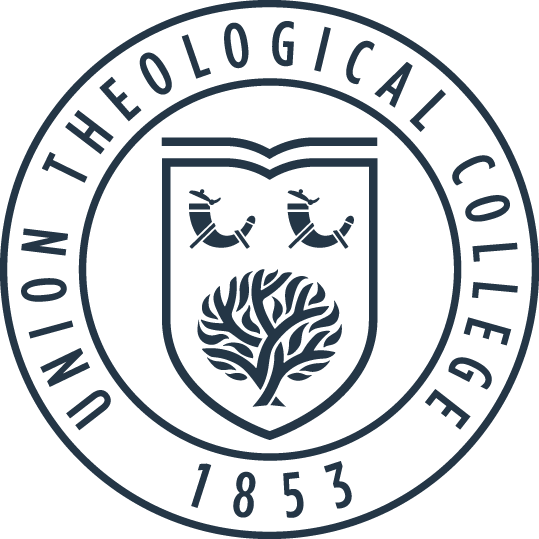 Delivered exclusively by Union Theological College, this PGCert is an advanced, postgraduate certificate that is designed to enhance prior theological training by enabling mastery of the biblical Greek language.
Online and distance learning provides a new way to utilise innovative learning and teaching techniques from anywhere around the world under the supervision of your tutor.
Whether you're studying online or on site, all of Union Theological College's degrees are marked by strict academic standards approved by the Faculty and regulated by the Quality Assurance Agency for Higher Education (QAA). Online study is subject to the same entry requirements as our on-campus degrees: there is no difference in the overall workload, and the qualification you get is of equal value.
The difference is simply in the way in which the course is delivered. As well as all the conventional benefits of taking your theological education to a new level, our new online programme has some particular benefits associated with it:
Earn a recognised UK postgraduate certificate from almost anywhere in the world (there are no residential requirements)
Have access to the teaching of leading language scholars such as Mark Dubis and more
Flexibility to study at a time and a pace that best suits your own needs
Learn as part of a rich and diverse online community
The platform that will deliver content and allow you to interact with faculty and students is BibleMesh. For every taught module this virtual learning environment provides video lectures, multi-sensory engagement with the language, quizzes for self-assessment, and digital copies of the required readings. You will be able to benefit from the Cerego app, an online tool for your desktop, tablet or mobile device that builds on the latest in cognitive science to help you learn faster and remember longer.
Educational aims: A mastery of Biblical Greek
This programme aims to provide:
A mastery of Koine Greek grammar and vocabulary
Competence in reading and translating selected texts from the New Testament
A developed ability to analyse and exegete the text of the Greek New Testament
An appreciation of the vocation of the Christian theologian

Union Theological College
The programme is designed to provide a professional qualification in specialist vocational skills for ministers of religion. This programme can be done full-time over 12 months or part-time over 24 months. Successful candidates are awarded a Postgraduate Certificate (PGCert) in Biblical Greek.
12 months full-time or part-time equivalent of 2-3 years
£2,100 total programme fee (UK/ROI)
£5,490 total programme fee (International, including EU)
Annual registration: £190
Modules in this Programme
Video lectures by Dr. Mark Dubis and more
Covers: Greek cases, gender, first and second declensions, adjectives, article, prepositions, conjunctions, adverbs, verbal tense and aspect, active voice, indicative mood, person and number and εἰμί
Translation and exegesis of the Gospel of John chapters 1–3
200 words of Greek vocabulary using Cerego
Development of lexical analysis through word studies
5,000-word written exegetical assignment
Video lectures by Dr. Mark Dubis and more
Covers: pronouns, middle/passive voice, tense/aspect, mood, commands and prohibitions, contract verbs, participles
Translation and exegesis of the Gospel of Matthew chapters 5–7
125 words of Greek vocabulary using Cerego
Development of clausal analysis
5,000-word written exegetical assignment
Video lectures by Dr. Mark Dubis and more
Covers: stative verbs, perfect tense, advanced participles, liquid verbs, μι-verbs, conditional sentences, third declension, advanced cases, advanced pronouns, special uses of the article
Translation and exegesis of 1 Thessalonians
125 words of Greek vocabulary using Cerego
Development of textual criticism
5,000-word written exegetical assignment
Sample Schedule
The PGCert in Biblical Greek can be completed in as few as 12 months (full-time) or as much as 24 months (part-time). Admission to the PGCert in Biblical Greek can take place at the beginning of any semester, autumn (usually beginning in September), spring (usually beginning in January), or summer (usually beginning in May).  
Potential pathway for PGCert students
| Autumn Semester | Spring Semester | Summer Semester |
| --- | --- | --- |
| Sep – Jan | Jan – Apr | May – Aug |
| Greek Reading 1 | Greek Reading 2 | Greek Reading 3 |
Fees Information
Please check that you meet the entry requirement for this programme before you submit an application.
Typically, a 2.1 honours degree or above or equivalent qualification acceptable to PTFI where Theology and/or Divinity is the main subject area OR where it is one of the joint subjects in an honours degree. In the case of the latter, the modules in Theology and/or Divinity must be of 2.1 level or above, OR a 2.1 honours degree or equivalent qualification acceptable to PTFI in a subject other than Theology/Divinity, and a Graduate Diploma in Theology with normally at least 5 out of the 6 modules with a mark of 60% or above.
Note: For overseas students a 2.1 honours degree is normally equivalent to a Cumulative Grade Point Average of 3.3 or higher from an accredited institution.
Normally we require all applicants whose first language is not English to have one of the following qualifications as evidence of their English language ability:
An undergraduate or master's degree that was taught and assessed in English in a majority English-speaking country as defined by UK Visas and Immigration (this includes the Union GradDip and GradCert)
International English Language Testing System (IELTS) Academic module (not General Training): overall score of 7.0 with at least 6.5 in each category (this is our preferred test)
Pearson Test of English, Academic: PTE(A) total 67 (at least 61 in each of the 'communicative skills' sections)
Cambridge Proficiency (CPE) or Cambridge Advanced (CAE): total 186 (at least 176 in each module)
For those whose first language is not English please note the following:
Degrees taught and assessed in English must be no more than three years old at the beginning of your degree programme.
Language tests must be no more than two years old at the beginning of your degree programme.
The application deadline is 31 days prior to the course start date but we recommend that you submit your application as soon as possible.
To complete the application process, prospective students are required to upload the following portfolio as proof that they meet the entrance requirements for this programme:
Frequently Asked Questions
Learning Greek through this online program will not feel much different to the classroom experience. Combining personalized tutoring with excellent scholars together with all the necessary resources at your fingertips, this course will make the ideal option for a rich and in-depth study of the ancient language.
Many Christians feel that understanding New Testament Greek is out of their grasp, but that's simply not the case. There is a real need for courses like this, which put proficiency in Koine within reach even for complete beginners.
About Union Theological College
Union Theological College in Belfast, Northern Ireland, has a history of providing theological education that stretches back to the founding of the original Presbyterian College there in 1853. The College's primary task is to prepare students for ministry in contemporary Ireland. Union also welcomes students from all backgrounds and perspectives to study Christian theology at undergraduate and postgraduate level in a community of faith and scholarship.

Start your learning path today