Earn a Master of Theology in New Testament from Union Theological College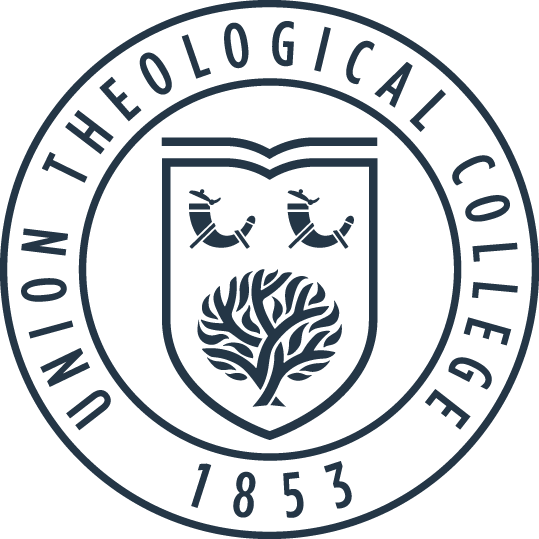 Delivered exclusively by Union Theological College, this MTh is a specialised, advanced study master's degree that is designed to enhance prior exegetical and theological training by providing a rigorous grounding in all core aspects of New Testament Studies.
Whether you're studying online or on site, all of Union Theological College's degrees are marked by strict academic standards approved by the Faculty and regulated by the Quality Assurance Agency for Higher Education (QAA). Online study is subject to the same entry requirements as our on–campus degrees: there is no difference in the overall workload, and the qualification you get is of equal value.
The difference is simply in the way in which the course is delivered. As well as all the conventional benefits of taking your theological education to a new level, our new online programme has some particular benefits associated with it:
Earn a recognised UK master's degree  from almost anywhere in the world (there are no residential requirements)
Have access to the teaching of leading theologians such as Mark Strauss, Bruce Longenecker, Todd Still and Karen Jobes
Flexibility to study at a time and a pace that best suits your own needs
Participate in a rich and diverse community of collaborative digital learning
The platform that will deliver content and allow you to interact with faculty and students is BibleMesh. For taught modules this virtual learning environment provides video lectures, discussion forums, quizzes for self–assessment, a digital copy of the textbook and extensive additional e-resources. You will be able to benefit from the Cerego app, an online tool for your desktop, tablet or mobile device that builds on the latest in cognitive science to help you learn faster and remember longer.
Aims of the programme:
To enable students to build upon prior theological study through a programme focused on advanced engagement with the New Testament, particularly as competent and confident interpreters of Biblical texts for the contemporary context.
To provide opportunity for students to reflect upon and integrate their prior theological study (and usually their experience of Christian ministry) with new learning that is informed by research-led and research-focused scholarship.
To foster a digital community in which students may engage in informed and respectful dialogue, recognising the strengths and weaknesses of other points of view.
To provide the knowledge and skills necessary to produce original research through sustained interaction with New Testament texts and their interpreters and reflection on their reception and impact both within and beyond the Church.
To develop an appreciation of the vocation of a Christian exegete and theologian and to strengthen and sharpen the intellectual habits and practical skills necessary for such a calling.
Applicants should normally have completed at least one full year of academic study of Koine Greek at the undergraduate level for entry into the MTh. For prospective applicants with a strong profile in Biblical Studies but less or no study of Greek, flexible accelerated provision prepares them for entry into the MTh programme.

Union Theological College
This flexible distance postgraduate programme is research–orientated, delivered using a combination of online lectures, interactive learning materials, supervised peer–to–peer discussion and independent research.
12 months full-time or part-time equivalent of 4 years
£6,120 total programme fee (UK/ROI)
£16,440 total programme fee (International, including EU)
Annual registration: £190
Modules in this Programme
Synoptic Gospels and Acts
Videos by Mark Strauss and others will lead you through the Synoptic Gospels (Matthew, Mark and Luke) and Acts, incorporating exegesis of selected passages and topical study of key interpretative issues. Close reading of the primary and secondary texts in conversation with tutors and peers will prepare you for a seminar presentation and written exegetical work.
This module will build on your proficiency in reading Koine Greek. You will develop and consolidate your skills and tools for textual criticism, translation, analysis and exegesis of Greek, using a range of resources including BibleArc. Through language seminars and written exegetical work, you will study several texts in original Greek, with selected passages chosen from the New Testament, Septuagint, and Apostolic Fathers or Hellenistic authors.
Video lectures by Bruce Longenecker and Todd Still will help equip you for academic study of Pauline Theology and for principled practical use of Paul's letters in ministry. The course incorporates exegesis of a range of texts from Paul's correspondence (incorporating Greek as appropriate), topical study of core aspects of Paul's life, theology and mission and reflection on appropriate ministry outcomes. You will write four exegetical essays for this module.
This module gives you an opportunity to develop and enhance your existing exegetical and hermeneutical skills, through close engagement with selected New Testament texts representing different genres within the New Testament Canon. Video lectures by Karen Jobes will guide you through the General Epistles to explore various exegetical approaches in common use, evaluating their strengths and weaknesses while applying them to the selected texts. This module entails a written exegetical assignment and a methodological one.
This module offers you an opportunity to develop an advanced appreciation of the theological richness of the NT canon. You'll engage with major integrative accounts of New Testament Theology and evaluate the success of their methodologies in doing justice to "the one and the many", within New Testament Theology, bearing in mind both the diversity of documents in the New Testament and the unity which together they form. This will prepare you for the written assignments on NT theology and inner-canonical themes.

The feedback received on your written work will have helped you to nurture your critical research and writing skills in preparation for the 15,000–word capstone dissertation. In this thesis you will choose to specialise in an area of advanced New Testament studies and exercise your research skills and integrate your knowledge from the rest of the course to hone your scholarship.
Students may enter the programme in September or January. Students may also study full-time or part-time.
Sample Schedule
Schedule for full-time students
| Autumn Semester | Spring Semester | Summer Semester |
| --- | --- | --- |
| Sept – Jan | Jan – April | May – August |
| Synoptic Gospels and Acts | Pauline Theology | Dissertation writing |
| Greek Texts | New Testament Texts |   |
|   | New Testament Theology |   |
One potential pathway for part-time study
| Spring Semester | Autumn Semester | Spring Semester | Autumn Semester | Spring Semester | Final Year |
| --- | --- | --- | --- | --- | --- |
| Jan – April | Sept – Jan | Jan – Apr | Sept – Jan | Jan – April | Jan – Jan |
| Pauline Theology | Synoptic Gospels and Acts | New Testament Texts | Greek Texts | New Testament Theology | Dissertation Writing |
Fees Information
Please check that you meet the entry requirement for this programme before you submit an application.
Typically, a 2.1 honours degree or above or equivalent qualification acceptable to PTFI where Theology and/or Divinity is the main subject area OR where it is one of the joint subjects in an honours degree. In the case of the latter, the modules in Theology and/or Divinity must be of 2.1 level or above, OR a 2.1 honours degree or equivalent qualification acceptable to PTFI in a subject other than Theology/Divinity, and a Graduate Diploma in Theology with normally at least 5 out of the 6 modules with a mark of 60% or above.
Note: For overseas students a 2.1 honours degree is normally equivalent to a Cumulative Grade Point Average of 3.3 or higher from an accredited institution.
Normally we require all applicants whose first language is not English to have one of the following qualifications as evidence of their English language ability:
An undergraduate or master's degree that was taught and assessed in English in a majority English-speaking country as defined by UK Visas and Immigration (this includes the Union GradDip and GradCert)
International English Language Testing System (IELTS) Academic module (not General Training): overall score of 7.0 with at least 6.5 in each category (this is our preferred test)
Pearson Test of English, (PTE Academic): 69 overall with a minimum of 62 in each communicative skill
Cambridge English Scale (CAE or CPE): 185 overall, with a minimum of 176 in each skill
TOEFL iBT: 100 overall with a minimum of 24 in writing and 23 in each of the other skills
For those whose first language is not English please note the following:
Degrees taught and assessed in English must be no more than three years old at the beginning of your degree programme.
Language tests must be no more than two years old at the beginning of your degree programme.
The application deadline is 31 days prior to the course start date but we recommend that you submit your application as soon as possible.
To complete the application process, prospective students are required to upload the following portfolio as proof that they meet the entrance requirements for this programme:
Frequently Asked Questions
About Union Theological College
Union Theological College in Belfast, Northern Ireland, has a history of providing theological education that stretches back to the founding of the original Presbyterian College there in 1853. The College's primary task is to prepare students for ministry in contemporary Ireland. Union also welcomes students from all backgrounds and perspectives to study Christian theology at undergraduate and postgraduate level in a community of faith and scholarship.

Start your learning path today