Earn a Master of Theology in Reformed Theology from Union Theological College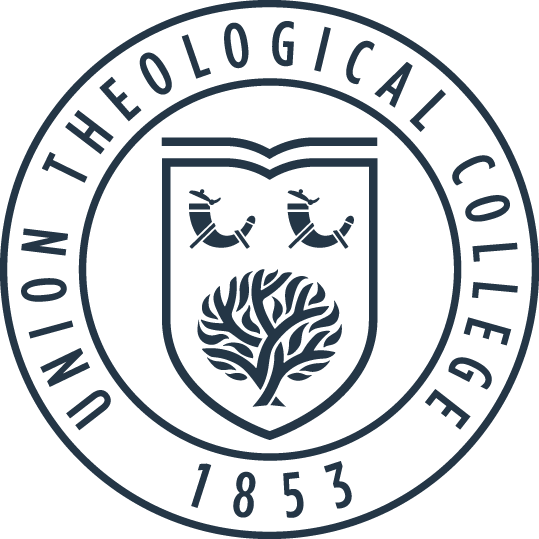 Delivered exclusively by Union Theological College, this taught Masters allows students to gain advanced historical and theological knowledge of central Christian doctrines.
Whether you're studying online or on site, all of Union Theological College's degrees are marked by strict academic standards approved by the Faculty and regulated by the Quality Assurance Agency for Higher Education (QAA). Online study is subject to the same entry requirements as our on-campus degrees: there is no difference in the overall workload, and the qualification you get is of equal value.
The difference is simply in the way in which the course is delivered. As well as all the conventional benefits of taking your theological education to a new level, our new online programme has some particular benefits associated with it:
Earn a recognised UK master's degree  from almost anywhere in the world (there are no residential requirements)
Have access to the teaching of leading theologians such as Sinclair Ferguson and Fred Sanders
Flexibility to study at a time and a pace that best suits your own needs
Learn as part of a rich and diverse online community
The platform that will deliver content and allow you to interact with faculty and students is BibleMesh. For every taught module this virtual learning environment provides video lectures, discussion forums, quizzes for self-assessment, digital copies of the textbook and the core primary text. You will be able to benefit from the Cerego app, an online tool for your desktop, tablet or mobile device that builds on the latest in cognitive science to help you learn faster and remember longer.
Educational aims: A deepening appreciation of the role theology plays in the life of the church
This programme aims to provide:
For a high degree of engagement, interaction and critical analysis within the field of Reformed Dogmatics
The knowledge and skills necessary to produce original research, with the ability to adopt a critical distance from their material and to evaluate it in a scholarly manner
For critical reflection on one's own particular standpoint, and a good understanding of the methodological and hermeneutical issues that are raised
An appreciation of the vocation of the Christian theologian

Union Theological College
Gain advanced historical and theological knowledge of central Christian doctrines through the full MTh programme. Comprised of two parts, the first part consists of four taught modules each worth 30 credits. Part two is a 15,000-word dissertation weighted at 60 credits.
12 months full-time or part-time equivalent of 4 years
£6,120 total programme fee (UK/ROI)
£16,440 total programme fee (International, including EU)
Annual registration: £190
Modules in this Programme
Creeds, Councils and Confessions
Videos by Justin Holcomb will lead you through the church's great statements of faith and summarise the key points of these crucial and contested doctrines. You'll have questions to answer that help you engage in a careful reading of the Westminster Confession of Faith and Michael Allen and Scott Swain's Reformed Catholicity: The Promise of Retrieval for Theology and Biblical Interpretation (Baker, 2015). This will prepare you for a 3,000-word guided research essay.
Reformation Theology: Past, Present and Future
This module will ensure you gain familiarity with the Reformed tradition from its roots in medieval scholasticism, through the Reformation and Post-Reformation era, right up to current trends in modern Reformed theology. You will be helped by watching seven hours of lectures by John Woodbridge and Frank James. Once again, you'll be reading a primary text and a textbook – in this case Book 1 of Calvin's Institutes of the Christian Religion and Reformation Theology: A Systematic Summary (Crossway, 2017). This will leave you well placed to write a 3,000-word essay in the area.
The Doctrine of the Holy Trinity
You'll watch the Fred Sanders lectures and read your way through his The Triune God (Zondervan, 2016). You'll engage in a careful guided reading of John Owen's Communion with the Triune God with the help of Union faculty member and Owen specialist, Dr. Martyn Cowan. Once again, the major piece of assessment for this module will be a guided research essay.
The Doctrine of the Holy Spirit
Your final video lectures will be given by Sinclair Ferguson and these will be complemented by reading the book by Christopher Holmes, The Holy Spirit (Zondervan, 2015). In this module you'll be helped in your engagement with Jonathan Edwards' Treatise on Grace by Michael McClenahan, Professor of Systematic Theology at Union and a specialist on Edwards. This module concludes with another 3,000-word written assessment.

The feedback received on the 12,000 words of essays will have helped you to nurture your critical research and writing skills in preparation for the 15,000-word capstone dissertation. In this thesis you will choose to specialise in an area of advanced Reformed Theology and exercise your research skills and integrate your knowledge from the rest of the course to hone your scholarship.
Sample Schedule
Schedule for full-time students
| Spring Semester | Summer Semester | Autumn Semester |
| --- | --- | --- |
| Jan – April | May – August | Sept – Jan |
| Creeds, Councils and Confessions | The Doctrine of the Holy Trinity | Dissertation writing |
| Reformation Theology | The Doctrine of the Holy Spirit |   |
Potential pathway for part-time students
| Spring Semester | Autumn Semester | Spring Semester | Summer Semester | Final Year |
| --- | --- | --- | --- | --- |
| Jan – April | Sept – Jan | Jan – Apr | May – Aug | Jan – Jan |
| Creeds, Councils and Confessions | Reformation Theology | The Doctrine of the Holy Trinity | The Doctrine of the Holy Spirit | Dissertation Writing |
Fees Information
Please check that you meet the entry requirement for this programme before you submit an application.
Typically, a 2.1 honours degree or above or equivalent qualification acceptable to PTFI where Theology and/or Divinity is the main subject area OR where it is one of the joint subjects in an honours degree. In the case of the latter, the modules in Theology and/or Divinity must be of 2.1 level or above, OR a 2.1 honours degree or equivalent qualification acceptable to PTFI in a subject other than Theology/Divinity, and a Graduate Diploma in Theology with normally at least 5 out of the 6 modules with a mark of 60% or above.
Note: For overseas students a 2.1 honours degree is normally equivalent to a Cumulative Grade Point Average of 3.3 or higher from an accredited institution.
Normally we require all applicants whose first language is not English to have one of the following qualifications as evidence of their English language ability:
An undergraduate or master's degree that was taught and assessed in English in a majority English-speaking country as defined by UK Visas and Immigration (this includes the Union GradDip and GradCert)
International English Language Testing System (IELTS) Academic module (not General Training): overall score of 7.0 with at least 6.5 in each category (this is our preferred test)
Pearson Test of English, (PTE Academic): 69 overall with a minimum of 62 in each communicative skill
Cambridge English Scale (CAE or CPE): 185 overall, with a minimum of 176 in each skill
TOEFL iBT: 100 overall with a minimum of 24 in writing and 23 in each of the other skills
For those whose first language is not English please note the following:
Degrees taught and assessed in English must be no more than three years old at the beginning of your degree programme.
Language tests must be no more than two years old at the beginning of your degree programme.
The application deadline is 31 days prior to the course start date but we recommend that you submit your application as soon as possible.
To complete the application process, prospective students are required to upload the following portfolio as proof that they meet the entrance requirements for this programme:
Frequently Asked Questions
Martyn Cowan and Michael McClenahan have the ability to combine intellectual rigour with clear, accessible articulation of reformed doctrine. In an age when many have eschewed doctrine as dry or divisive, they have encouraged students to appreciate how vital it is to the spiritual health of the individual Christian as well as to the church as a whole.
The church in the majority world – not least of all Africa – is crying out for first class education in historic, orthodox Christian theology. This programme of study from Union College answers that cry. This new course is accessible through technology and is thoroughly Biblical and academically rigorous. It offers wonderful opportunities to those who wish to grow spiritually and academically and will be a great blessing to the churches of Africa.
This new postgraduate course in Reformed theology takes some of the best resources available and adds carefully crafted extra layers to them which will take students deep into the tradition, will encourage them to think exactly, and will model to them theology in the service of Christ and his people.
About Union Theological College
Union Theological College in Belfast, Northern Ireland, has a history of providing theological education that stretches back to the founding of the original Presbyterian College there in 1853. The College's primary task is to prepare students for ministry in contemporary Ireland. Union also welcomes students from all backgrounds and perspectives to study Christian theology at undergraduate and postgraduate level in a community of faith and scholarship.

Start your learning path today