Master of Arts in Theology
Earn a Master of Arts in Theology from Union Theological College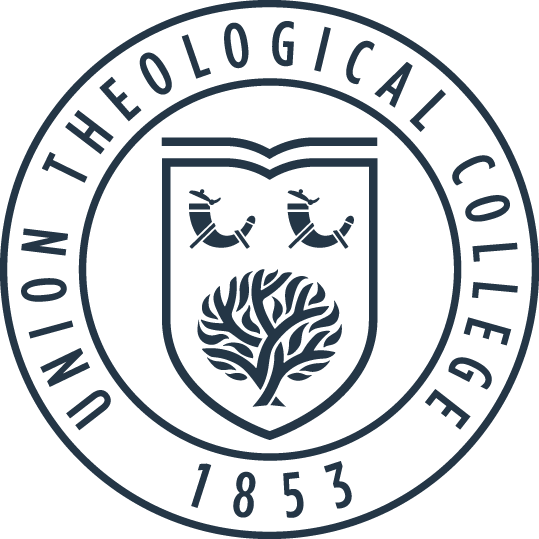 Delivered by the BibleMesh Institute by means of a collaborative agreement, this taught Masters allows students to gain advanced theological knowledge of central Christian doctrines. The Diploma is available for those who complete the teaching modules without the dissertation.
This programme aims to:
enable students to focus in appropriate depth on a variety of different topics within the subdisciplines of Christian Theology and ethics;
provide a digital space in which students may engage in informed and respectful dialogue, recognising the strengths and weaknesses of other points of view;
provide the knowledge and skills necessary to produce a research dissertation through sustained reflection on and engagement with a theological or ethical topic; and
develop an appreciation of the value of Christian doctrine for the life of the Church.
Whether you're studying online or on site, all of Union Theological College's degrees are marked by strict academic standards approved by the Faculty and regulated by the Quality Assurance Agency for Higher Education (QAA). Online study is subject to the same entry requirements as our on–campus degrees: there is no difference in the overall workload, and the qualification you get is of equal value.
The difference is simply in the way in which the course is delivered. As well as all the conventional benefits of taking your theological education to a new level, our new online programme has some particular benefits associated with it:
Earn a recognised UK master's degree (or postgraduate diploma) from almost anywhere in the world (there are no residential requirements)
Have access to the teaching of leading theologians
Flexibility to study at a time and a pace that best suits your own needs
Learn as part of a rich and diverse online community
How This Degree Programme Works

Study Online
Enroll and complete all six modules online

Complete Capstone
Write a 6,000-8,000 word dissertation

Earn Degree
Receive a Masters in Theology from Union
MA in Theology Interest Meeting Webinar
Monday, November 13th
10:00-10:30am EST
(15:00-15:30pm GMT)
Join this interest meeting webinar to:
Discover why we created this MA programme
Find out full programme details
Determine if this is the right fit for you
Get a list of recommended reading to help you prepare for this programme.
Register Interest
We'll send you more information about the programme, a recent webinar recording, and details about the next upcoming webinar.
The BibleMesh platform delivers content and allows you to interact with faculty and students. For every taught module this virtual learning environment provides video lectures, discussion forums, digital copies of textbooks and core primary readings. You will also benefit from the Cerego app, an online memory-building tool for your desktop, tablet or mobile device that builds on the latest in cognitive science to help you learn faster and remember longer.

Union Theological College
Using a wide range of digital resources, this taught Masters allows students to gain advanced theological knowledge of central Christian doctrines.
Modules in this Programme
Theology is the study of God and all things in relation to God. In this module students reflect on the the divine attributes and what it means to speak of God as one in three persons. Special attention is given to Thomas Aquinas and the great British Reformed scholastic theologians of the seventeenth-century who produced the Westminster Confession of Faith.
Christology heeds the scriptural exhortation to 'fix your eyes on Jesus.' In this module the fifth century debates leading to the council of Chalcedon receive particular attention. Students will consider the work of Athanasius and Cyril of Alexandria.
The Holy Spirit is 'the Lord, the giver of life.' This module provides students with the space to reflect on the person and work of the Holy Spirit. Particular attention is given to the Holy Spirit's work in regeneration and the nature of God's gracious presence in his people is carefully examined with a careful reading of work of Jonathan Edwards.
The theme of this module is union with Christ and all the benefits that flow from that union. Particular attention is is given to the doctrine of justification by faith alone with students examining its scriptural basis and the work of prominent theologians such as Martin Luther.
How then should we live? What is the place of God's law? What does it mean to be sanctified? How should Christians speak into culture and the political arena? What is wisdom? The study of these great questions provides the basic outline for this module. Students will engage with the ethical thought of the Dutch Reformed tradition.
This module allows students to address questions about God's purpose in history, the intermediate state, and the last things. The importance of careful theological biblical exegesis and theological reflection help students address the greatest question of all – who is on the right side of history? Students will reflect on the significance of John Calvin's teaching on providence.

Dissertation | Research Project
The feedback on your essays and other written work will have helped you to nurture your critical research and writing skills in preparation for the 6,000-8,000 word capstone dissertation. In this module you will have freedom to write on an area of your own special interest in theology.
Schedule Sequence
Schedule Sequence Chart
| | | |
| --- | --- | --- |
| Term | Option 1 | Option 2 |
| 2023 Autumn | Doctrine of God | Holy Spirit |
| 2024 Spring | Christology | Salvation |
| 2024 Autumn | Holy Spirit | Eschatology |
| 2025 Spring | Ethics | Doctrine of God |
| 2025 Autumn | Salvation | Christology |
| 2026 Spring | Eschatology | Holy Spirit |
| 2026 Autumn | Doctrine of God | Ethics |
| 2027 Spring | Christology | Salvation |
Fees Information
Current Modules:
     – 
Upcoming Modules:
     – Doctrine of God and Holy Spirit (Autumn 2023)
Please check you meet all the entry requirements for this programme before you submit an application. Application is made via our partners at BibleMesh
Typically, a 2.1 honours degree or above or equivalent qualification acceptable to PTFI where Theology and/or Divinity is the main subject area OR where it is one of the joint subjects in an honours degree. In the case of the latter, the modules in Theology and/or Divinity must be of 2.1 level or above, OR a 2.1 honours degree or equivalent qualification acceptable to PTFI in a subject other than Theology/Divinity, and a Graduate Diploma in Theology with normally at least 5 out of the 6 modules with a mark of 60% or above.
Note: For overseas students a 2.1 honours degree is normally equivalent to a Cumulative Grade Point Average of 3.3 or higher from an accredited institution.
Normally we require all applicants whose first language is not English to have one of the following qualifications as evidence of their English language ability:
An undergraduate or master's degree that was taught and assessed in English in a majority English-speaking country as defined by UK Visas and Immigration (this includes the Union GradDip and GradCert)
International English Language Testing System (IELTS) Academic module (not General Training): overall score of 7.0 with at least 6.5 in each category (this is our preferred test)
Pearson Test of English, (PTE Academic): 69 overall with a minimum of 62 in each communicative skill
Cambridge English Scale (CAE or CPE): 185 overall, with a minimum of 176 in each skill
TOEFL iBT: 100 overall with a minimum of 24 in writing and 23 in each of the other skills
For those whose first language is not English please note the following:
Degrees taught and assessed in English must be no more than three years old at the beginning of your degree programme.
Language tests must be no more than two years old at the beginning of your degree programme.
The application deadline is 31 days prior to the course start date but we recommend that you submit your application as soon as possible.
To complete the application process, prospective students are required to upload the following portfolio as proof that they meet the entrance requirements for this programme:
Scholarship Opportunities
Those awarded a Benevolence Scholarship may receive a discount of up to 30%. These scholarships are for those who can demonstrate financial need.
Those awarded a Ministerial Scholarship may receive a discount of up to 30%. These scholarships are for those in ministry or training for service who can demonstrate financial need.
Scholarship applications will not be considered by the BibleMesh Institute until applicants have been accepted into the programme by Union Theological College.
Frequently Asked Questions
As the President of Third Millennium Ministries, I am delighted that a new M.A. program has begun through a partnership between UTC, BibleMesh and Thirdmill. This degree program provides a wonderful opportunity for students of Scripture and theology to learn from leading evangelical theologians from around the world without leaving their homes. The curriculum in biblical and theological studies is excellent. The supervision of the program provided by BibleMesh and UTC will enhance the experience of every student. In our day, the church needs more well-taught leaders than ever before. This is an enormous step toward meeting that growing need.
This MA degree offers students the opportunity to dig deep into the biblical and theological roots of Christian theology. Union Theological College is delighted to see this programme being delivered in partnership with our friends at the BibleMesh Institute and we look forward to welcoming students from around the world, particularly those with no previous formal theological training.
The church in the majority world – not least of all Africa – is crying out for first class education in historic, orthodox Christian theology. This programme of study from Union College answers that cry. This new course is accessible through technology and is thoroughly Biblical and academically rigorous. It offers wonderful opportunities to those who wish to grow spiritually and academically and will be a great blessing to the churches of Africa.
At Thirdmill, we count it a privilege to partner with Union Theological College and the BibleMesh Institute to offer accessible and affordable training solutions for Christian leaders who need to study Scripture where they serve. We commend the faculty at Union Theological College for offering a fully online Masters, where leaders in the global church can gain a deep understanding of the Bible, sound theological instruction, and a wider relational network with those who share their commitment to the Great Commission.
About Union Theological College
Union Theological College in Belfast, Northern Ireland, has a history of providing theological education that stretches back to the founding of the original Presbyterian College there in 1853. The College's primary task is to prepare students for ministry in contemporary Ireland. Union also welcomes students from all backgrounds and perspectives to study Christian theology at undergraduate and postgraduate level in a community of faith and scholarship.

Start your learning path today