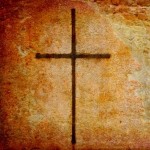 Christians "Face Extinction" amid Sectarian Terror, Minister Warns
(The Telegraph)
Warsi: Christian Minorities "Endangered" in Middle East (BBC)
Evangelical Christianity Is Big in Nigeria—87 Football Fields Big (PRI)
Where Are All the Healthy Christian Men? (Crosswalk)
Missionaries See Miracles, Mercy amid Philippine Typhoon
(Baptist Press)
Prayers for the Philippines (CARO)
Atheists Find a Place to Volunteer—In Church (The Kansas City Star)
Church Schools in Wales: Equal or Not? (Christian Today)
China to Ease 1-Child Policy, Abolish Labor Camps (The Washington Times)
7 Questions to Help You Spot Concealed Covetousness (Fabienne Harford)
50 Years After C.S. Lewis' Death (World)

*News stories and editorials on this page do not necessarily represent the views of the BibleMesh editorial board. BibleMesh cannot control objectionable advertising on news sites.